The Coastal Cup
Who will be crowned as California's best scholastic esports team?
ANNOUNCEMENTS & NEWSCOASTAL CUP 2023
Hi, PEL community! We hope everyone's had a great start to 2023 so far. Our team has been hard at work developing new experiences for collegiate esports, and we're excited to unveil our newest event: The Coastal Cup.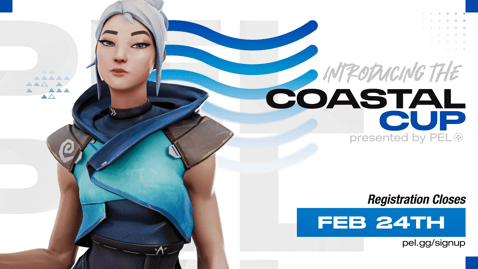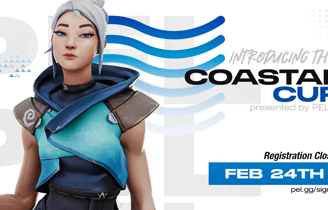 Learn more about the Coastal Cup and Signup today!
Much like the Fall Frenzy, The Coastal Cup will be split into Divisions for both Valorant and League of Legends. Now for the first time ever, League of Legends teams will get the chance to compete at the skill level best for them.
For Valorant, division 1 is the highest level of competition and follows a regional format (you can read about this here). NorCal and SoCal teams will have the opportunity to face off and prove they're the best team in California! As a reminder, this clash between the Californian regions applies to Division 1 only.

With that being said, signups for both tournaments are now live! You have between Feb 9th and Feb 24th to register. We hope to see your team's sign up soon!
Scholarships
Across all games and divisions, teams will be competing for the chance to win from a combined $800 scholarship pool for the Coastal Cup.

For this season, we are also introducing a dynamic scholarship pool that can expand through community support! With your help, we can make the Coastal Cup our biggest event to date.